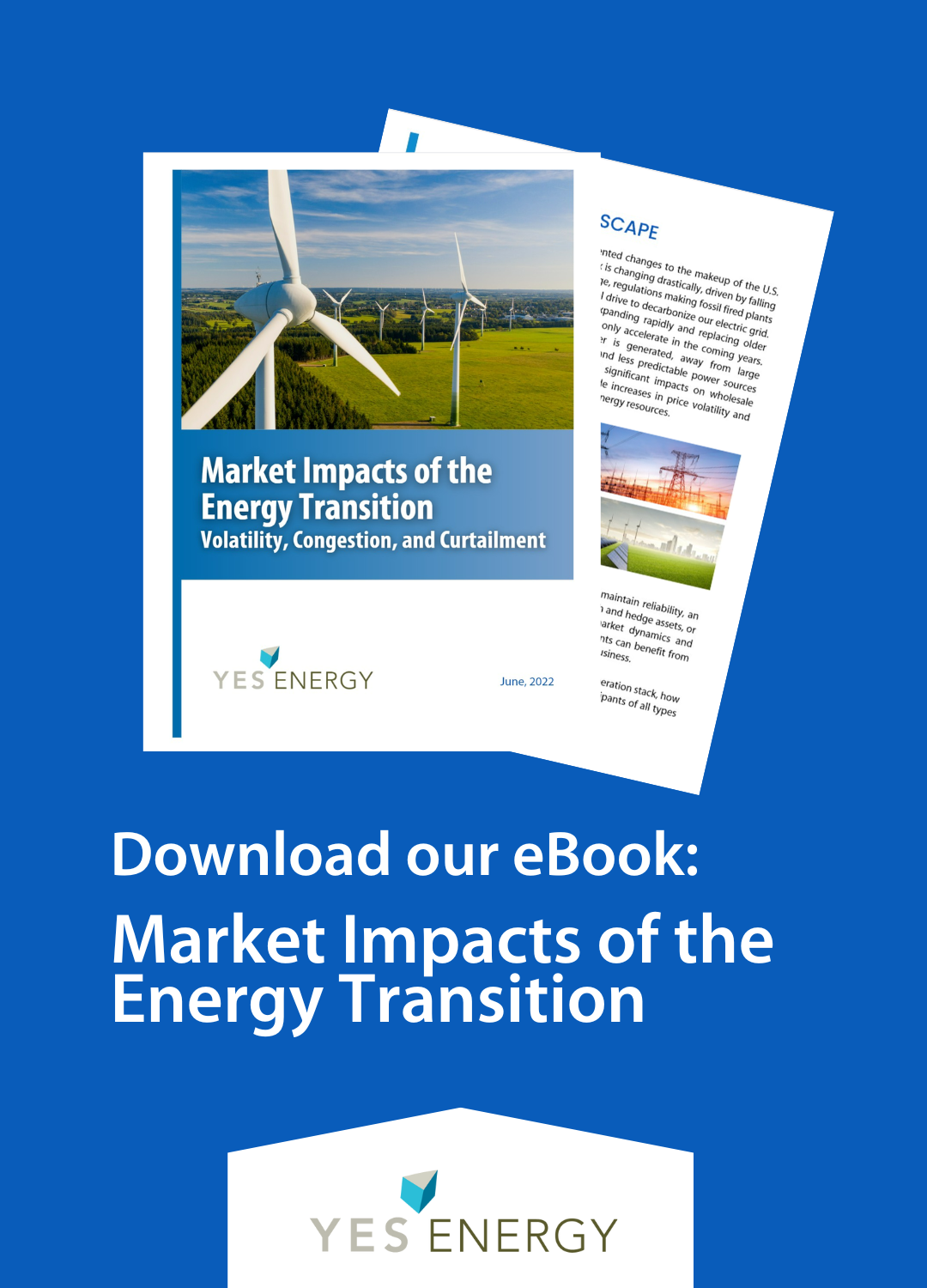 Download our eBook today!
Take an in-depth look at:
How are renewables changing the generation stack?
How are these changes impacting power market dynamics?
How can market participants of all types leverage data to make better business decisions?
Whether you are a utility seeking to serve your load and maintain reliability, an independent power producer seeking to optimally dispatch and hedge assets, or a developer wanting to understand wholesale power market dynamics and merchant risk around a proposed asset, all market participants can benefit from understanding the above points and how they impact their business. Please fill out the form to instantly access your copy of our new eBook: Market Impacts of the Energy Transition: Volatility, Congestion, and Curtailment.