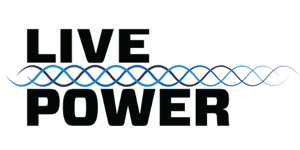 Learn More About Live Power Data in Yes Energy
Boosting Power Market Strategies with Accuracy and Vision
---
Live Power has expanded its 60-second real-time and historical generation and transmission data into the SPP market, integrated exclusively with Yes Energy's comprehensive energy data solutions.
About Live Power and Yes Energy's Partnership:
The volume of energy and electricity data is increasing at an unprecedented rate. This vast amount of energy data presents an opportunity to balance the grid more efficiently, increase sustainability, and improve customer service. Yes Energy's strategic partnership allows you to:
Make critical decisions at ease
Boost confidence in your portfolio strategy
Quickly and confidently adapt your plan of action in light of unpredictable events
The Newest Technology
Live Power uses patented sensor technology to capture real-time data from the electric grid, which they use to determine the output from power plants and the flow on transmission lines. These sensors provide 60-second updates on generation and transmission line power flow across Live Power's entire network of sensors. Yes Energy is the exclusive distributor of Live Power data, and the data can be displayed throughout our products.
An Edge on your Competition:
With Live Power's 60-second generation and transmission data in Yes Energy, learn what's happening in the markets before your competition! Live Power's data often comes in before the ISO reports it in real-time. This gives you a head start so you can monitor the markets for the outages and constraints that drive volatility, allowing you to make quick, informed, and profitable real-time decisions.
Please fill out the form to request a demo of Live Power data.